Ulrich Tukur liest
Die Hans Albers-Biographie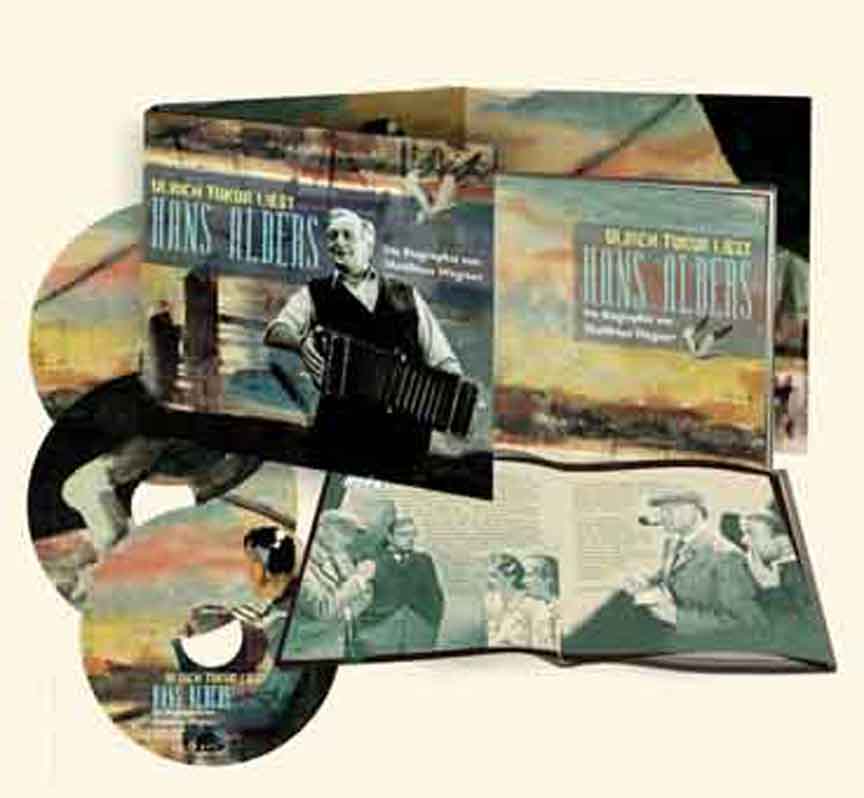 Reviews:
Personal Thoughts
My main "stereotype" of Hans Albers was that of a former sailor with a squeezebox, singing from far away with his blue eyes. Just a wayfaring cowboy-typus with a heart of gold! - As I was into this production, the picture of Albers changed!
Now, he is one of the early stuntmen, more a Lee Majors-brand of man than only a romantic figure from the past!
Ulrich Tukur, the voice on this record, is an old mate of us.
The actor does a lot 30s style swinging music with his band and that's the connection to our DJ work as Swingology.
A very hard job was the use of old film-leaflets and fitting the text into the now empty space, but it was worth the hell of labour!