ENGELBERT WROBEL
The Three Tenors Of Swing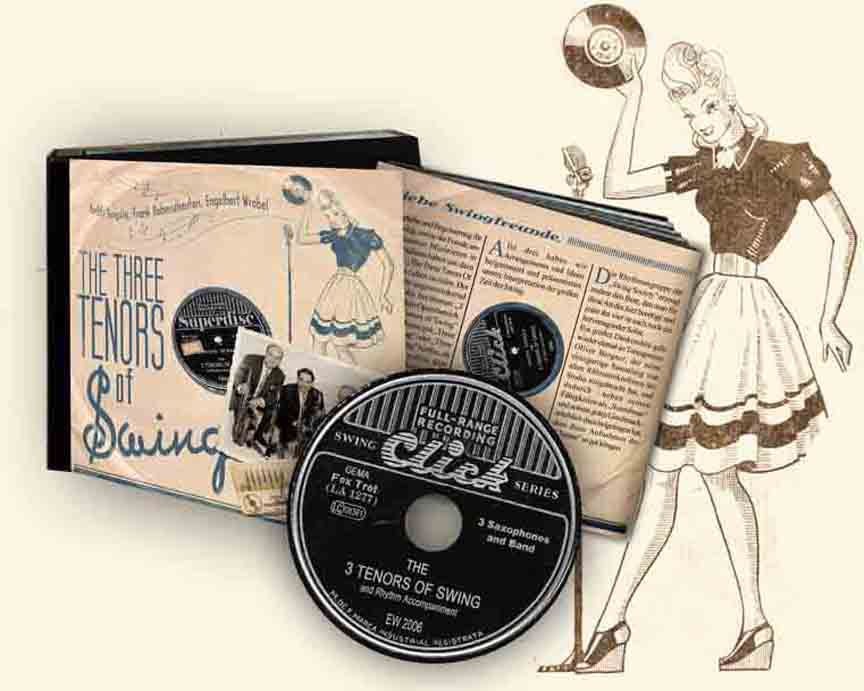 Reviews:
Personal Thoughts
Engelbert is at first a friend of us and on the second one of Europe's outstanding saxplayers in the old idiom.
Together with two saxplaying friends he founded the Three Tenors Of Swing and did a solid recording job with these swingin' tracks.
One fine day he asked, because no actual Jazz-act has an authentic sleeve design, if we might do this job for him,
and we couln't resist, designing a typical shellack-looking design.

As he mentioned, that the label, the recordings would be issued for, is named "Click", everything was so clear for us:
CLICK was also a label in the 40s and there was a good
oportunity to make a fake out of it!

There are a lot of good musicians in Germany,
tastefully and hard swinging bands, but without any relation
to old records, unfortunately!
There's still an endless field for our aims!

meet the band:Engelbert Wrobel's Swing Society